Safety Environment Management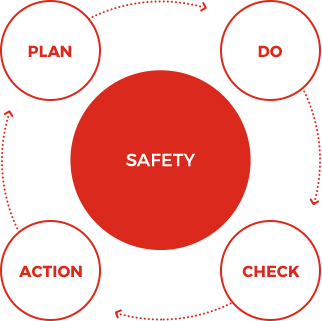 Goals
1. Global Standardization of Safety Environment Management
2. Establishing Autonomous Workplaces and Culture of Safety
We strengthen the competitiveness in the global market by establishing prior preventive system for thorough management of safety environment in import and export cargo and workplace, and actively applying this to provide first-class complex logistics service.
Lotte Global Logistics Corp. has introduced risk assessment in all of its workplaces and has taken initiative in identifying and responding to the risk factors in advance to ensure safety at workplaces and improve the environment.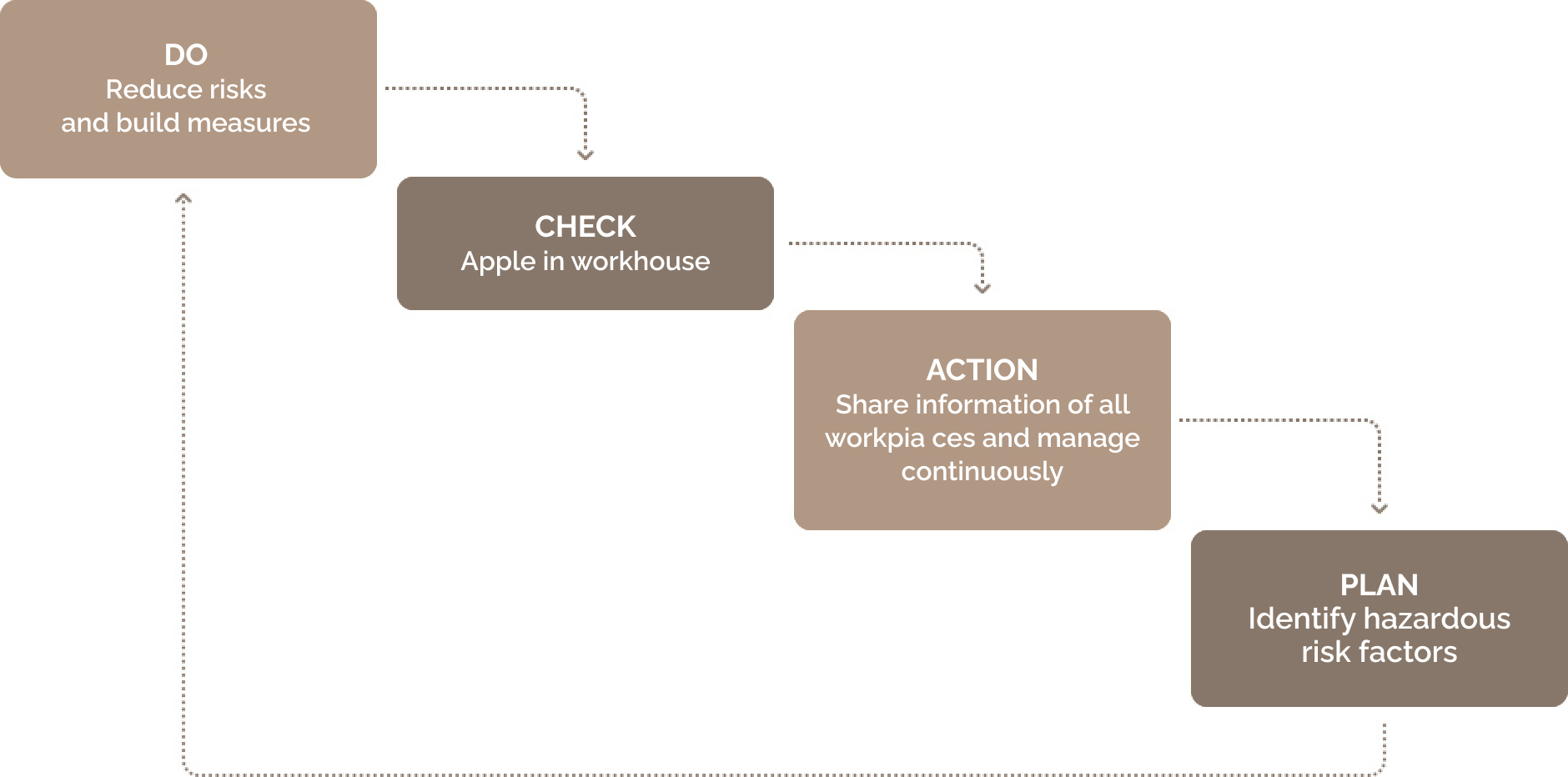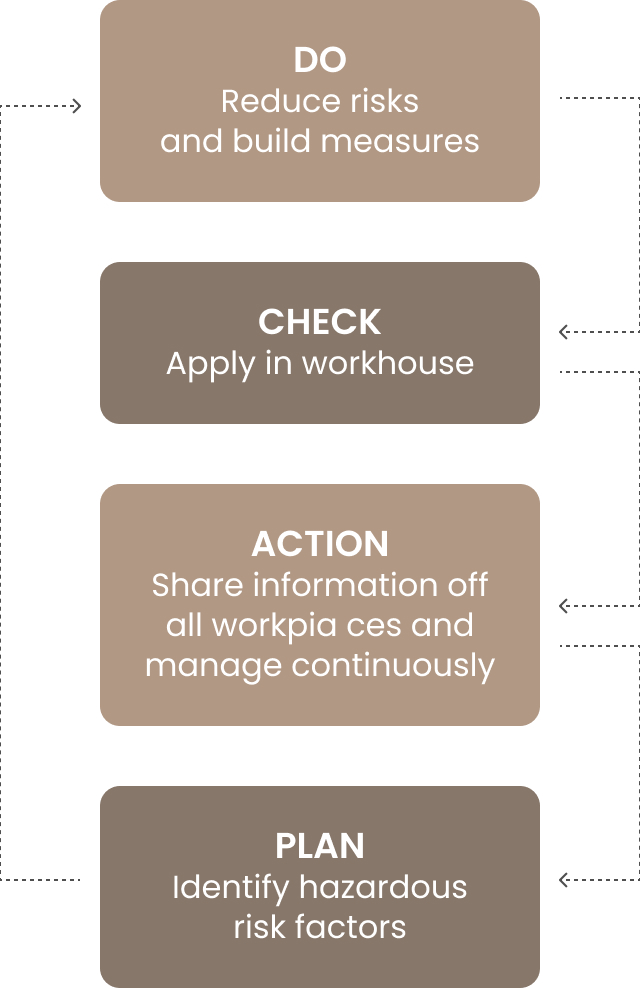 Safety and Health Management
Lotte Global Logistics Corp. is making efforts in every way to implant safety awareness to all family members and business partners.
Work Environment Management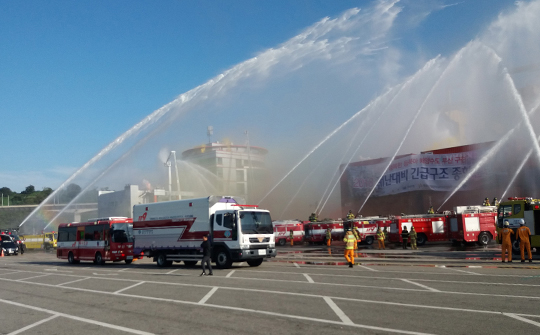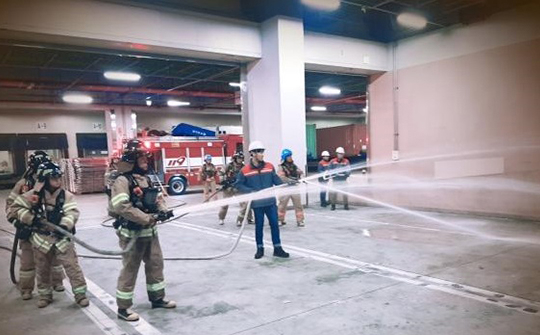 Self-safety inspection (Facilities, equipment)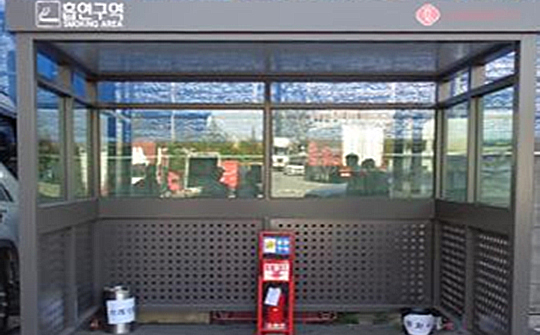 Safety and Health Council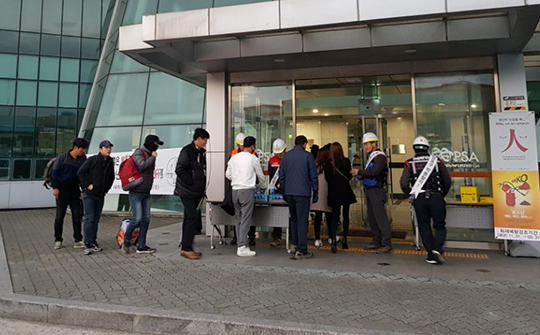 Firefighting joint trading
Health promotion activities for executives and staff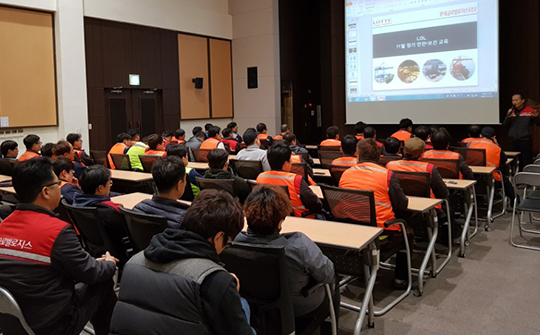 Investigation of hazardous factors of musculoskeletal system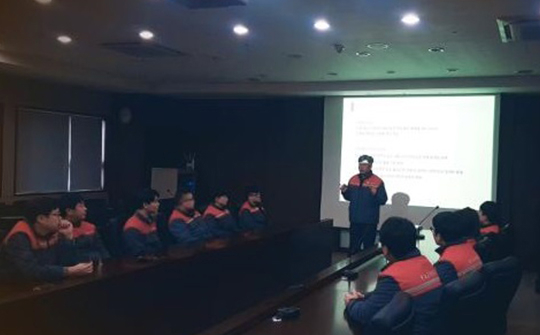 Health checkup / Special checkup
Safety health training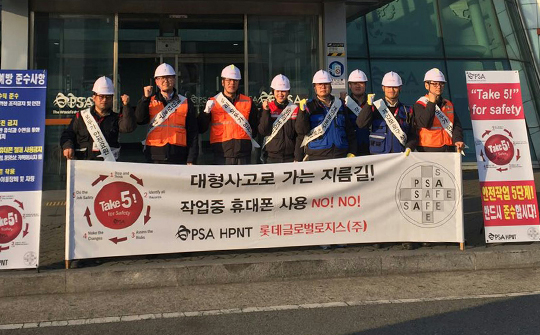 Perform safety health training (Monthly)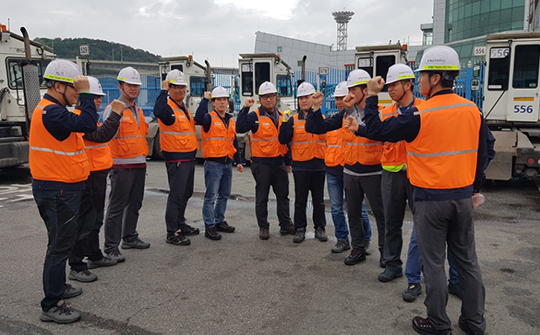 Safety campaign, resolution competition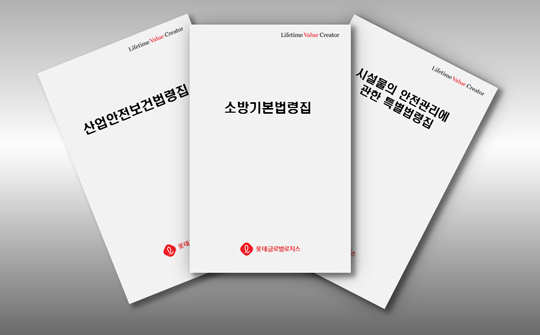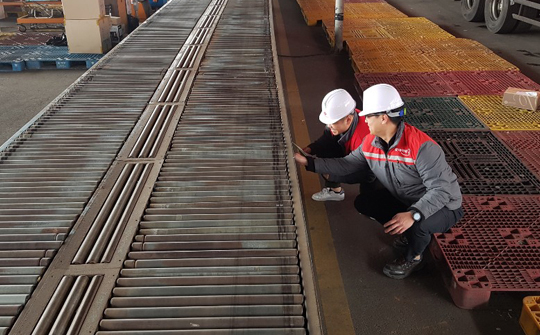 Environment certification
Lotte Global Logistics acquired the environmental management system certification in 2008, and it is building and developing the environmental management system. All executives and staff are making the workplaces environment-friendly based on their commitment to environmental management.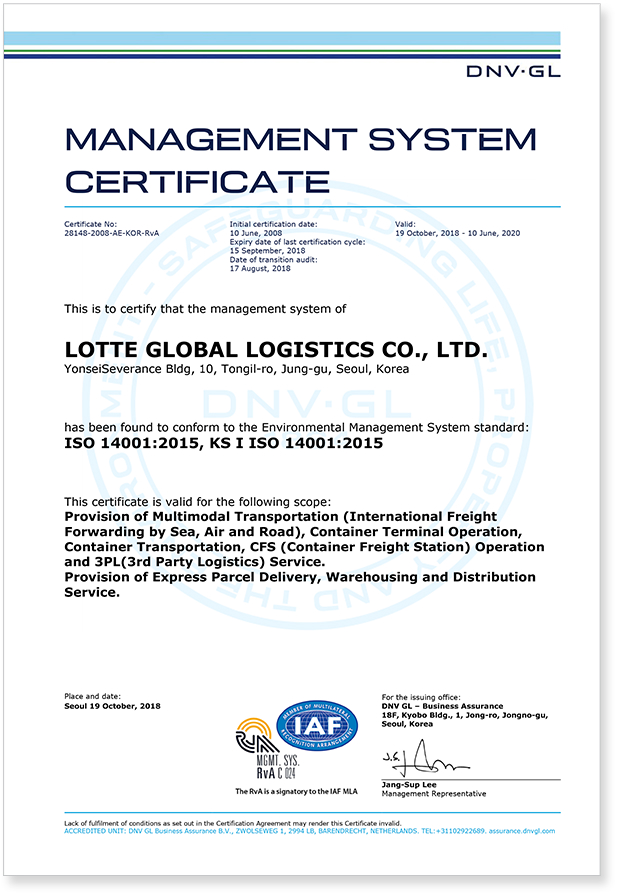 LGL Workplace safety management
Daily electric system safety inspection
Daily Fire system safety inspection
Daily Forklift safety inspection
Daily refrigeration facility safety inspection
Periodic provision of winter clothing and protective equipment
Workplace safety management in accordance with the Safety Law
Monthly electrical safety inspection by a professional company
Yearly fire system safety inspection
Yearly building safety inspection
Quarterly Water management
Yearly material safety education
As a huge scale of logistics company, we promise that we be an excellent partner of you.