CEO'S Greeting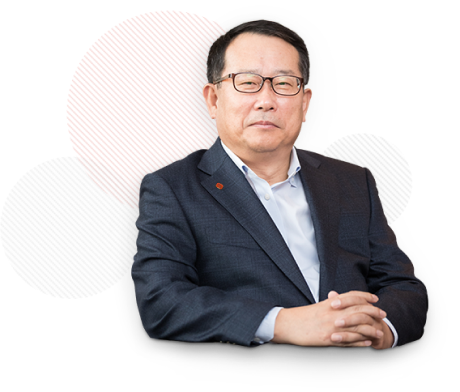 We will strive to be the industry's best and contribute to the growth of the national economy.
Dear customers,
Our company merged with Lotte Global Logistics via legitimate procedures on March 1, 2019 and officially launched Lotte Global Logistics as an integrated corporation.
Lotte Global Logistics, an integrated corporation, embodies the willingness to stand as a global comprehensive logistics company by identifying the business areas more clearly.
Since its establishment in 1996, Lotte Global Logistics has contributed to the advancement of the national logistics industry and has grown into a leading comprehensive logistics company in Korea.
Lotte Global Logistics provides customers with comprehensive logistics services such as courier delivery, inland transportation, third-party logistics, harbor loading and unloading, and international logistics, under optimal conditions and services based on a strong domestic business network of 1,000 partners and outstanding IT competency, to implement logistics innovation that make our world smaller. Moreover, based on its diverse experience and business expertise in the domestic market, the company has now established overseas subsidiaries in China, Vietnam, India, Britain, Germany, and the United States, and has achieved significant growth in the global market.
As a member of the Lotte Group, Lotte Global Logistics has created synergies with each business sector of the Group, and by wisely overcoming the challenges of rapidly changing global business environments, the company has dedicated itself to diversifying its business domains, innovating its business structures, and developing new higher value-added businesses. Lotte Global Logistics will establish into a world-class logistics company beyond Korea.
Once again, we would like to express our sincerest gratitude to all our customers for their unwavering love and support, and we promise to continue our vigorous efforts, alongside all our employees, to put Lotte Global Logistics at the industry's summit and contribute to the nation's economic development.
Thank you.
CEO C.B.PARK